Album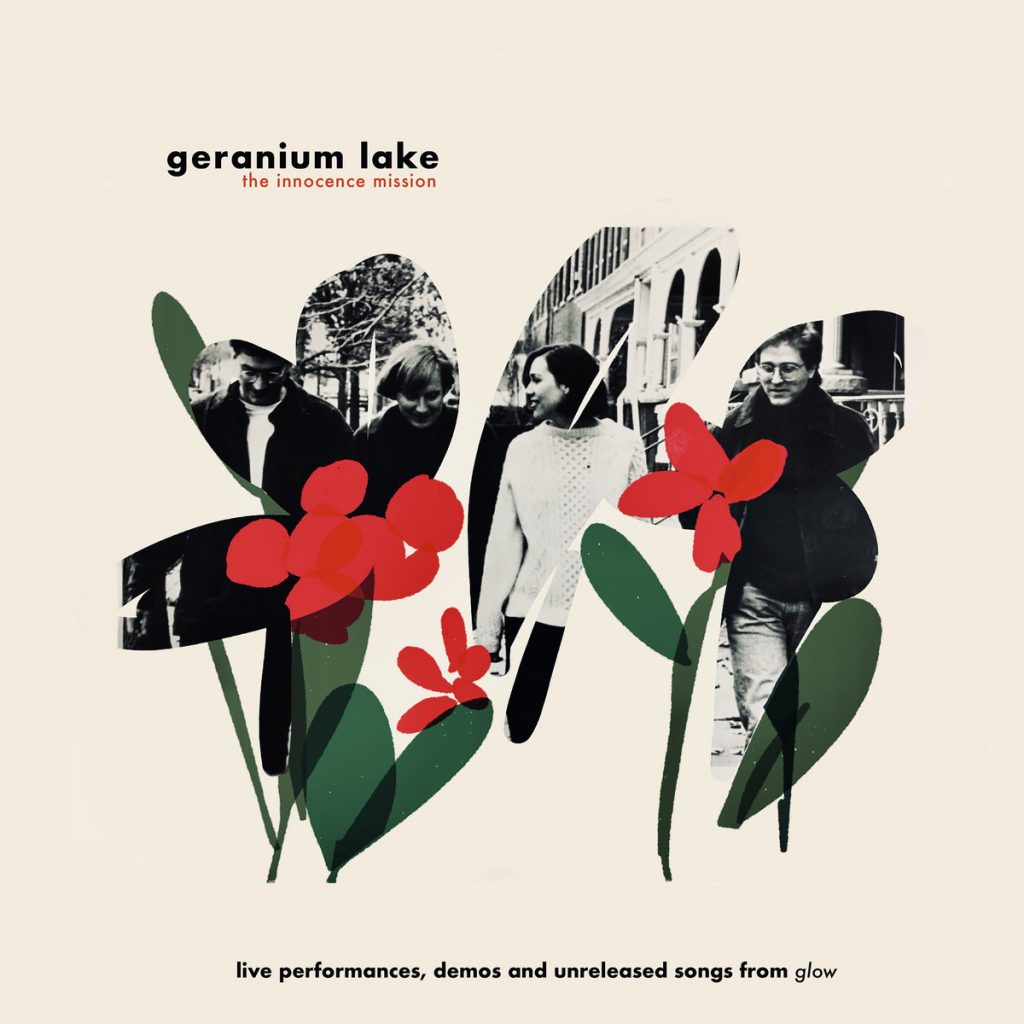 Geranium Lake LP to be released October 24th
On October 24th, The Innocence Mission will be releasing a new album of live and unreleased tracks from the Glow era called Geranium Lake (named after a b-side track from the "Bright As Yellow" single). This will be the first time since Small Planes, that the band has released such an album. Although we don't have specifics yet, we do know that the upcoming release will be printed on 12″ vinyl and on CD.
Don shared the news on their website:
"…About six months ago someone sent us a 1996 Philadelphia concert recording where we were playing "Day by Day". It was nice to hear this as we hadn't remembered playing it in concert, but it was really the first song we ever learned together in high school, at a Godspell rehearsal. But also, the recording was somehow infused with the joy of playing together as the four of us and of meeting so many great and kind people while on tour, the community of those tours. So, though we have mostly been working on new music this year, we've taken a few months to delve into this time of the mid 90's, compiling some Glow concert songs we had from a number of different cities, and some of the demos the four of us had recorded then, in Lancaster at our old rehearsal space in the Keppel building downtown. The demos are mostly as we found them, except that the singing was a bit unrecognizable/ inaudible/ too audible, or the words had changed since the demo, so for Speak Our Minds and a few other songs, the voice has been recorded in the past two months. The live things are unchanged. In listening through all of this we also found other songs that had been in various stages of unfinishedness at the time of Glow. So we've enjoyed recording a few of them to add to this album, which will be released in October*."
You can hear "Speak Our Minds (Demo)" on their bandcamp site here.

* – original article dated July 15, 2022 has been updated to reflect change of release month from September to October 24th.