Don Peris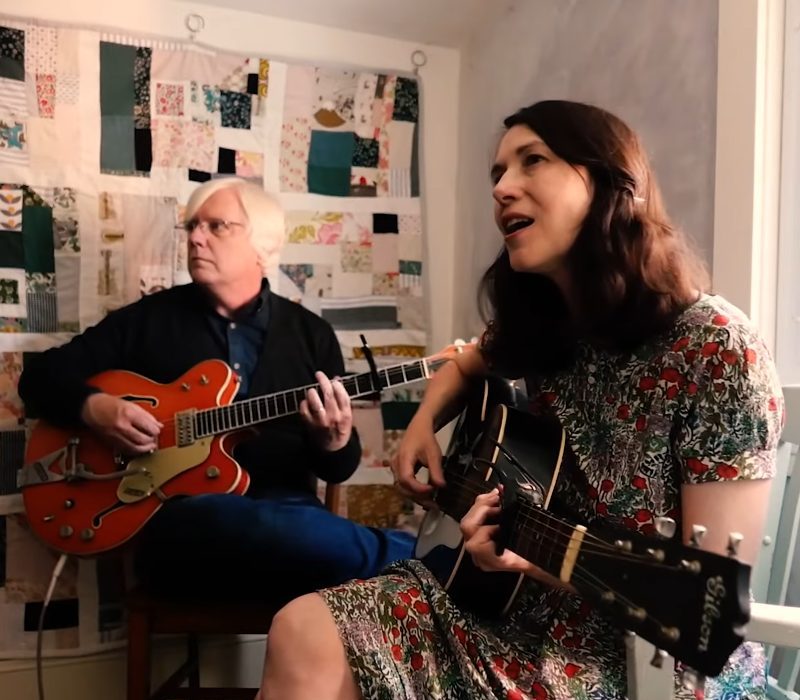 Karen & Don "live" 23 minute performance
The Innocence Mission have posted a 23 minute pre-recorded live set of songs from Small Planes and Birds Of My Neighborhood to YouTube. The setlist does not include Mike or Steve, but is the first time they've appeared or performed for a set of live songs since 2018 when they performed for Tiny Desk.
Songs include:
1. She May Turn Around (timestamp 0:00)
2. Too Early To Say (timestamp 2:16)
3. The Lakes of Canada (timestamp 5:10)
4. Birdless (timestamp 10:00)
5. Song About Traveling (timestamp 13:30)
6. You Are The Light (timestamp 14:56)
7. The Girl on My Left (timestamp 16:05)
8. I Haven't Seen This Day Before (timestamp 18:48)
9. Small Planes (timestamp 21:20)
Check out the video below.