Karen Peris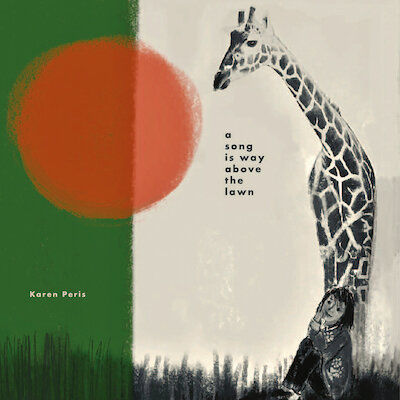 Karen Peris album coming in October
Karen's album A Song Is Way Above the Lawn will be released on October 8, 2021 on Bella Union and on Umbrella Day Music. The first song, "I Would Sing Along" and video will be released on July 19th. Karen Peris states this about the release, "(It's) An illustrated album, for children or for anyone who might like songs about walking under trees in a city, seeing dogs from a car window, reading, encountering gentle lions in the public library, listening to the first sounds of the morning, looking at stars, thinking about giraffes, and elephants, and the beauty of the world, the possibility contained in a tiny moment of a day."
The album is now available for pre-order in the UK on Bella Union.com under catalog number was BELLA1246 on digital, CD and12″ vinyl here. In the US, you can pre-order on Bandcamp.com here.
Back in 2017, Karen hinted at the forthcoming album with this Instagram post:
You can watch the preview video below.