UPDATED: "And Hiding Away" video update
Updated: The "And Hiding Away" music video has been posted to YouTube.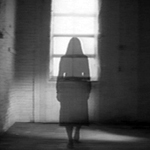 9:48 AM, 10/15/06
When I first learned of the AHA video, I was under the impression it was never released because to my knowledge it had never aired on MTV unlike all of the other videos. It may or may not have aired locally or nationally, however it was distributed. Today, I purchased a copy of Alternavision #21 from Concrete Corner Marketing, which so far to my knowledge, is the only released version of the video.