Notebored Nov/Dec1989 Article
I peruse Ebay every now and then for items that may be of interest to fans like myself. This week has turned up several new items that hadn't been widely seen. Today turned up a rare live photo of Karen Peris from Christian music magazine Notebored.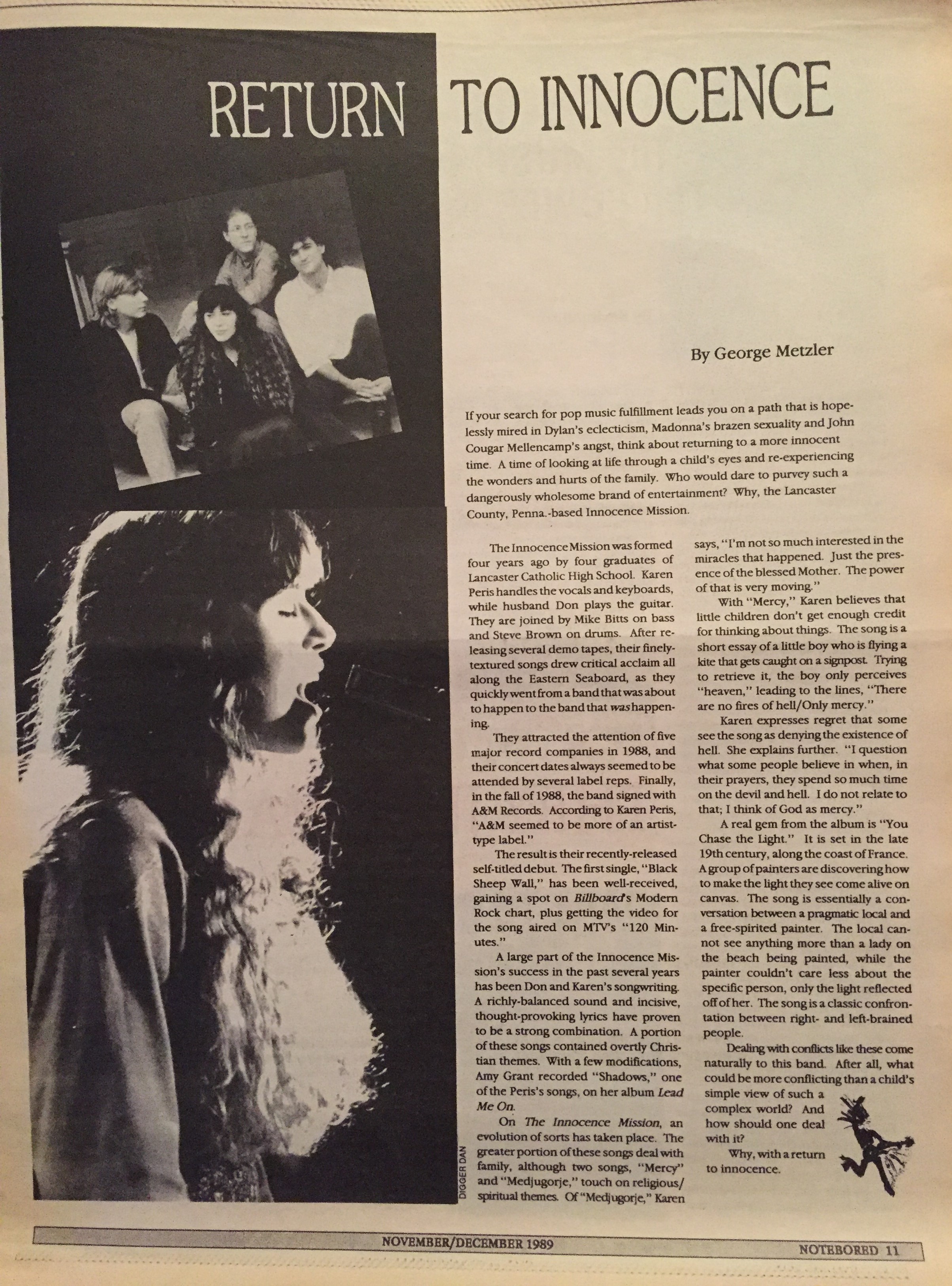 Their Nov/Dec 1980 issue featured an article with two photos. A debut album promo shoot photo was used along side the photo shown above.
Once the magazine arrives, I'll see if there are any interesting highlights worth posting as well as do a proper scan of the photo (the above picture is a photo of the photo) and update this news item.